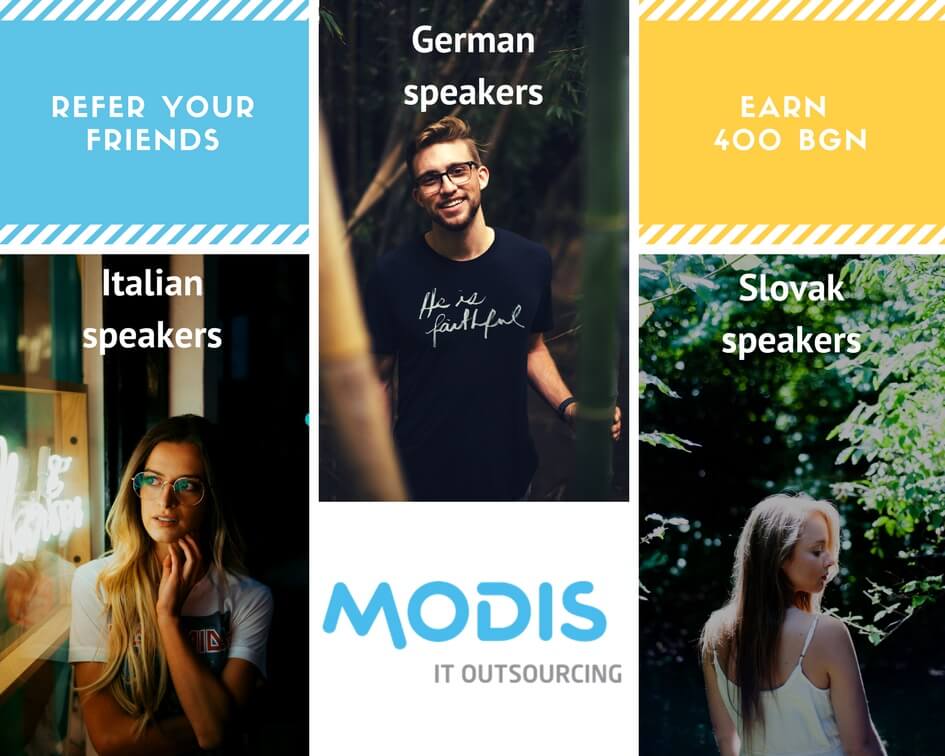 We are growing our team and are looking for German, Italian and Slovak speakers.
You can refer your friends by sending their CV to Adecco.BG.IR@adecco.com, stating that you are referring them for a position with one of mentioned above languages.
Our Recruitment Team will review the application and will return feedback by email within 24 hours. For every approved candidates who start working at Adecco, you will receive 400 BGN gross.
And what about your friends? They will get:
Opportunity to start a career in an international company
Communication with corporate clients
Corporate trainings within the company
Excellent benefit package
Above average starting salary
Competitive salary
Opportunity to work and advance professionally within a team of highly motivated professionals in a friendly, fun and dynamic work–environment
For more information you can click on the links below:
Corporate Clients Representative with Slovak and English – https://www.jobs.bg/job/4048857